Edition XV June 26th-28th 2014 | Eindhoven
AUDIO-VISUAL PERFORMANCE BY
multimedia artist Adela Muntean a/k/a I'M NOT A VJ;
MUSIC BY sound designer/music composer Manuel Cammas alias NK DM;
VOICE OVER, NARRATION by Aimée Portioli a/k/a GRAND RIVER musician and composer.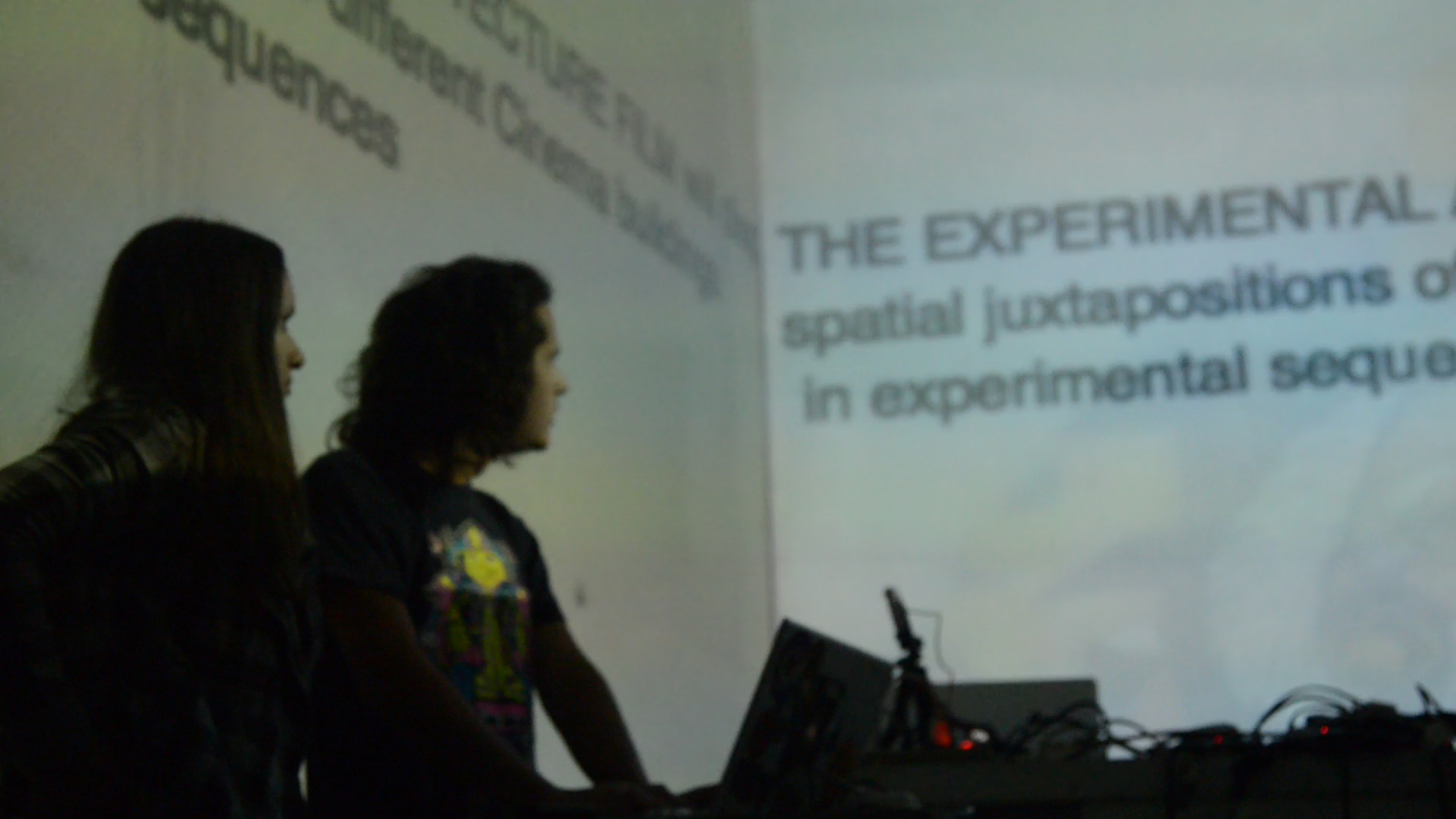 The performance was structured into three parts and the videos filmed by the artist were mixed with footage from movies: the empty theatrical settings featuring classical or modern architecture were animated by movie characters sitting and watching films, the hard cinemas closed due to the increasing attendance were condimented with short erotic scenes. The last part reflected on the digitization of data as a worldwide phenomena by featuring cinema buildings recorded virtually in Google Steet View accompanied by "gamified" movie scenes in the form 8-bit game tech and 3D modelled cinema buildings.